Please consider hosting an event like Alone No Longer shown in the video above. If you are interested in hosting an event, please email us at [email protected]
Seminars and Training
We serve churches and organizations who feel they need training and resources in this area. We provide a training called "Homosexuality and the Church."  We want you to feel equipped to best serve your congregation, love those who are hurting, and walk alongside families and individuals who come to you seeking support. Some commonly requested teachings include:
Practical Tips for Reaching Out
Discovering Effective Ministry to the LGBTQ Community
Listening Prayer Training
Hands-On Worship Flagging Workshop 1 & 2
LQBTQ: A Guidemap - Training For Churches
This training includes the first three trainings of our bootcamp. It is generalized for the Church or for Church Staff training.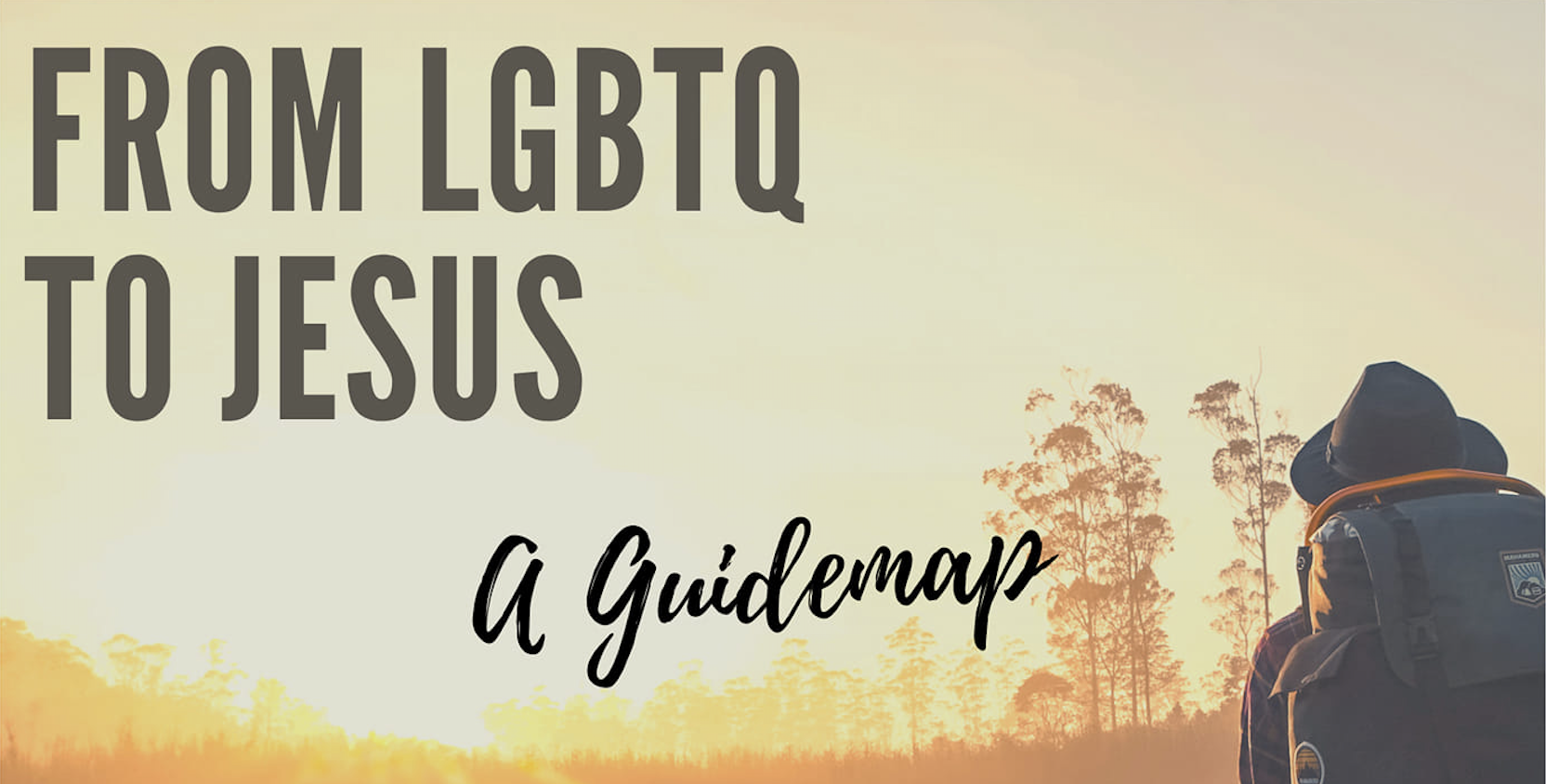 Bootcamp Trainings (Online)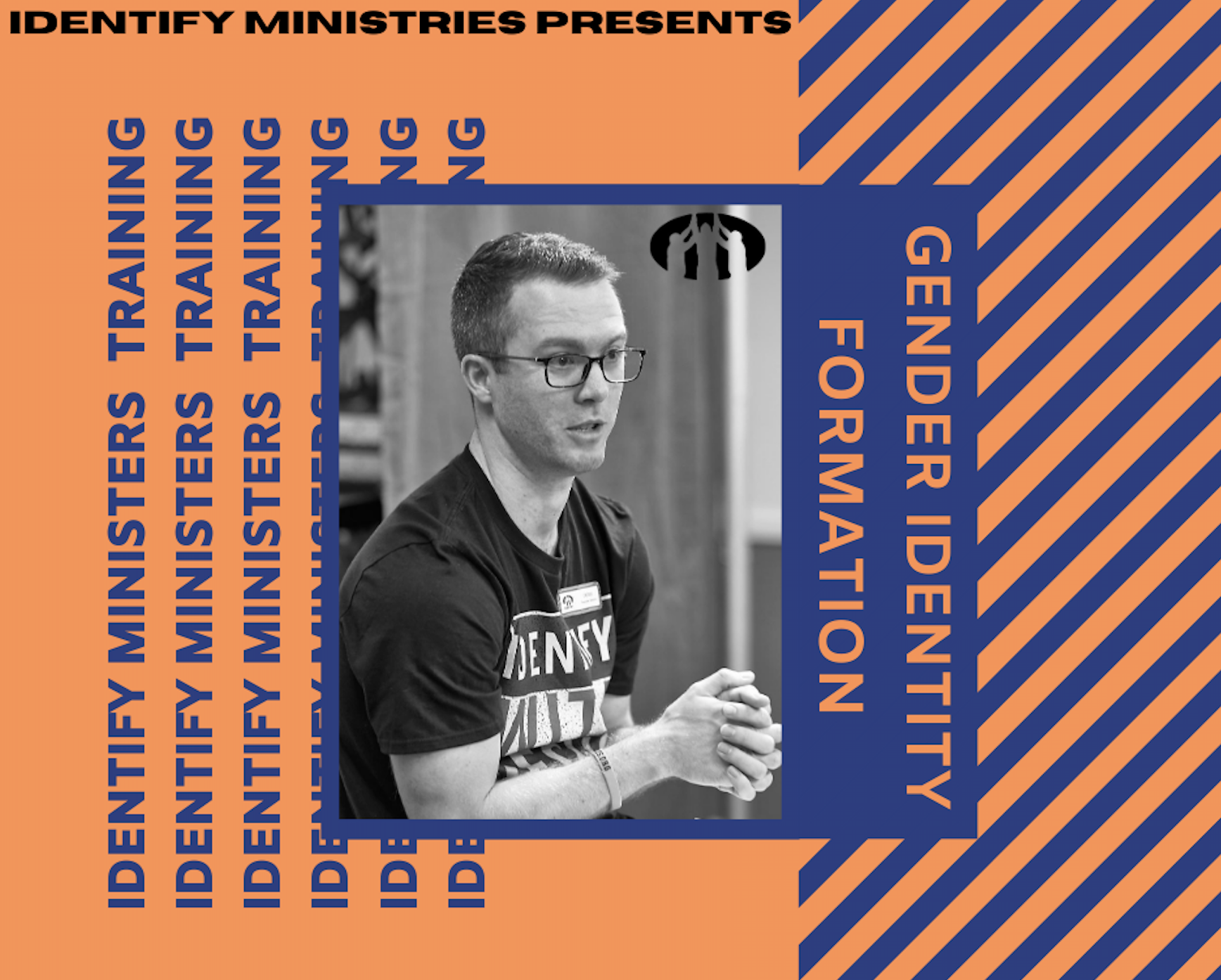 Gender Identity Formation
There is an enormous disconnect between the reality of gender identity formation and the current narratives we hear constantly. The confusion that results leaves our local churches overwhelmed and hurting. This effective training on gender identity formation is biblical, backed by science, and confirmed by experience.
This minister's training on gender identity formation will provide an introduction to developmental components and LGBTQ understanding.
4 Theological Views
This training will introduce the 4 Theological Views of Those Who Experience Homosexuality and How To Minister to Each One
Until recently, the Church has had one stance on the understanding of homosexuality and transsexualism--that they are both sin. Political and social reformation has caused increased confusion and difficulty in understanding the changes in theological views.
This class will introduce the pastor to a comprehensive look at the main 4 theological viewpoints, bringing confidence in recognition of theological stance and providing guidance in effective ministry to each group.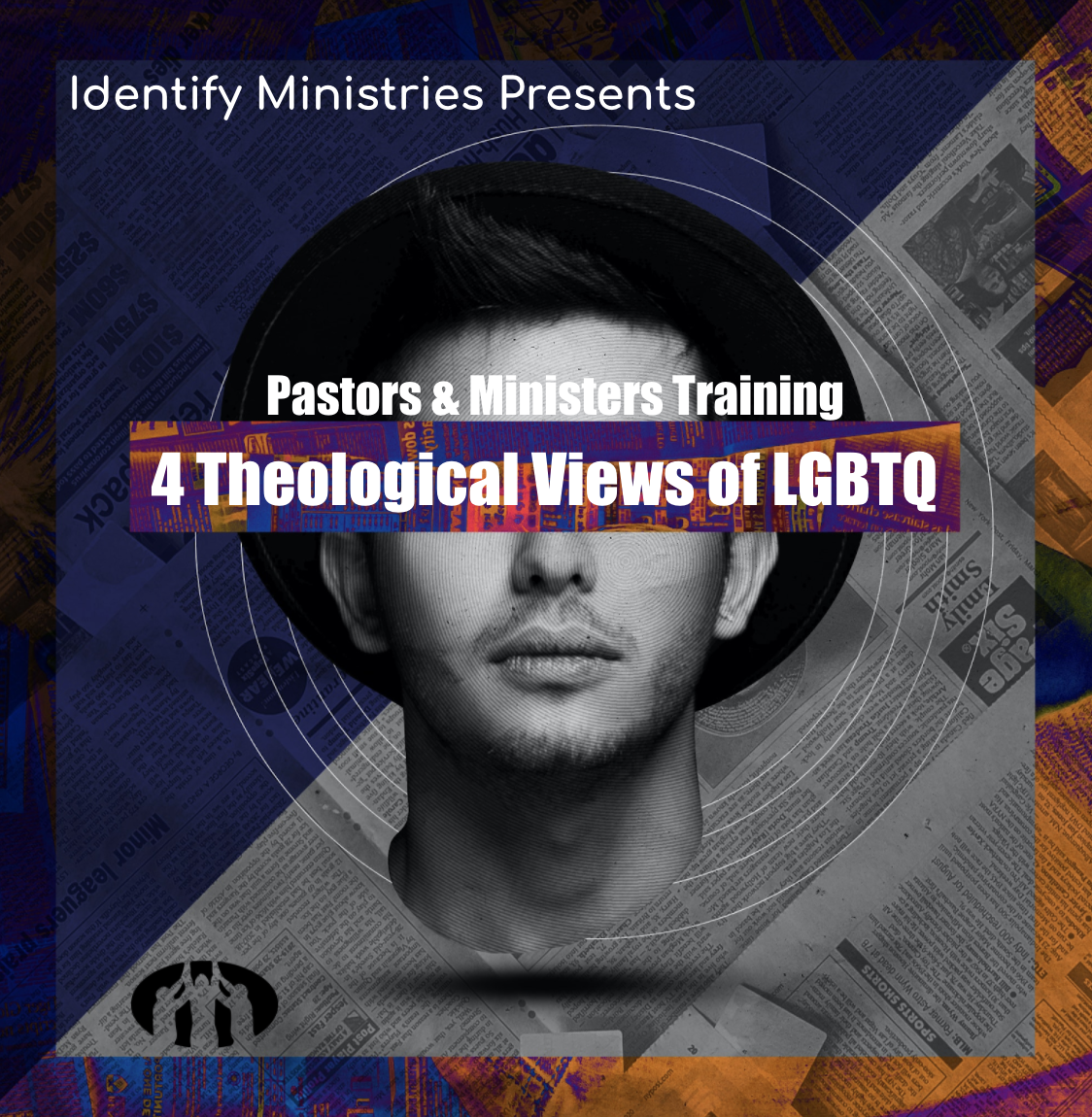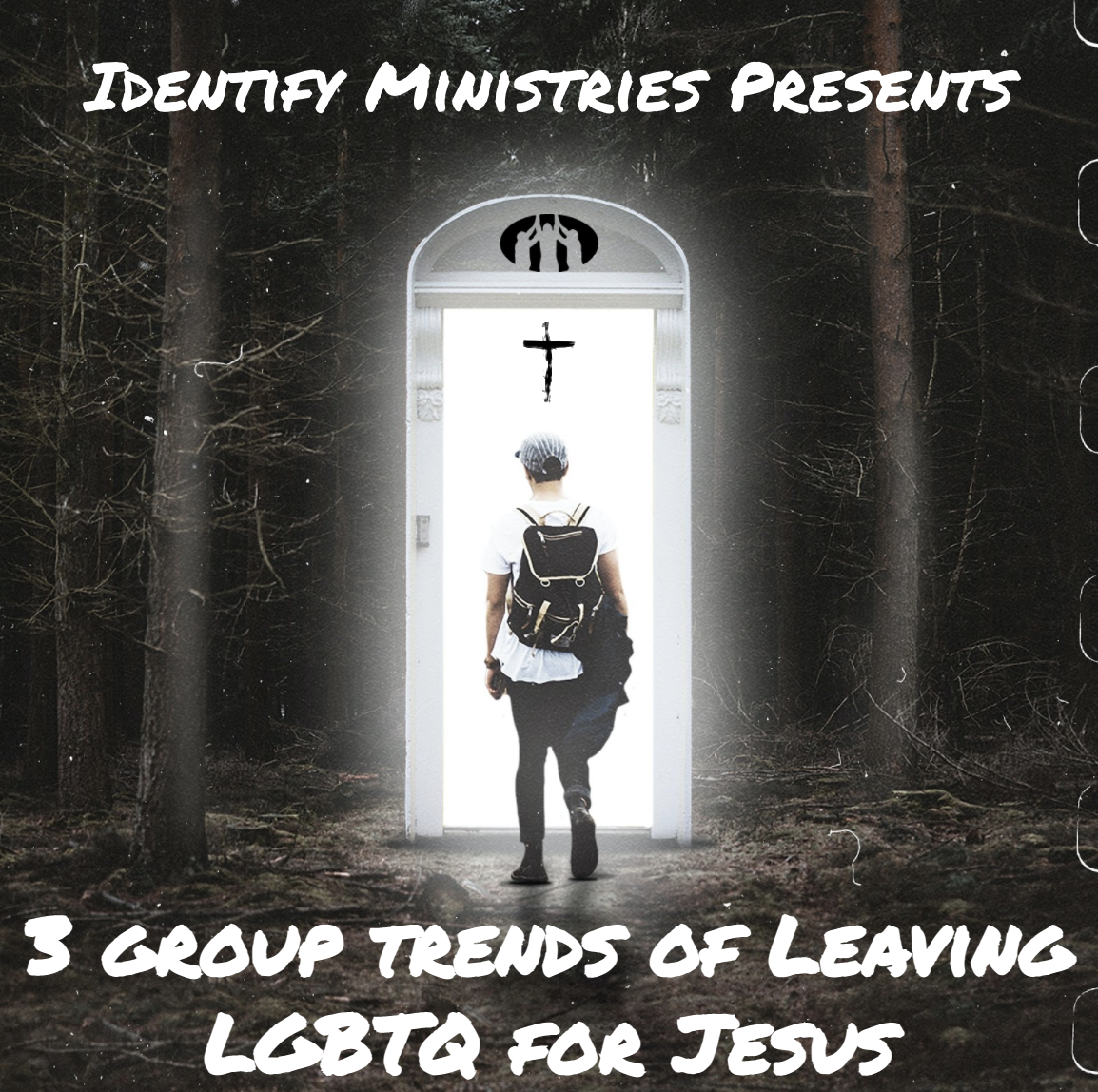 3 Group Trends
This minister's training will introduce the 3 group trends of those who exchange LGBTQ identity and lifestyle for Jesus.
Many mistakingly assume there is only one way that people transform into a new creature and become frustrated in the process. Instead, you will learn how these 3 trends mirror the ways the general Christian body has left their former lives behind and found lasting freedom in Christ.
Transgender Issues
This ministers training will introduce important issues dealing with Transgenderism to Christian Pastors and Ministers.
This training is aimed at both educating ministers and pastors for the challenges that transgenderism bring to the Church as a community and providing instruction based on scripture, scientific research, experience, and the history of how the Church has responded.
Speciality Trainings (Online)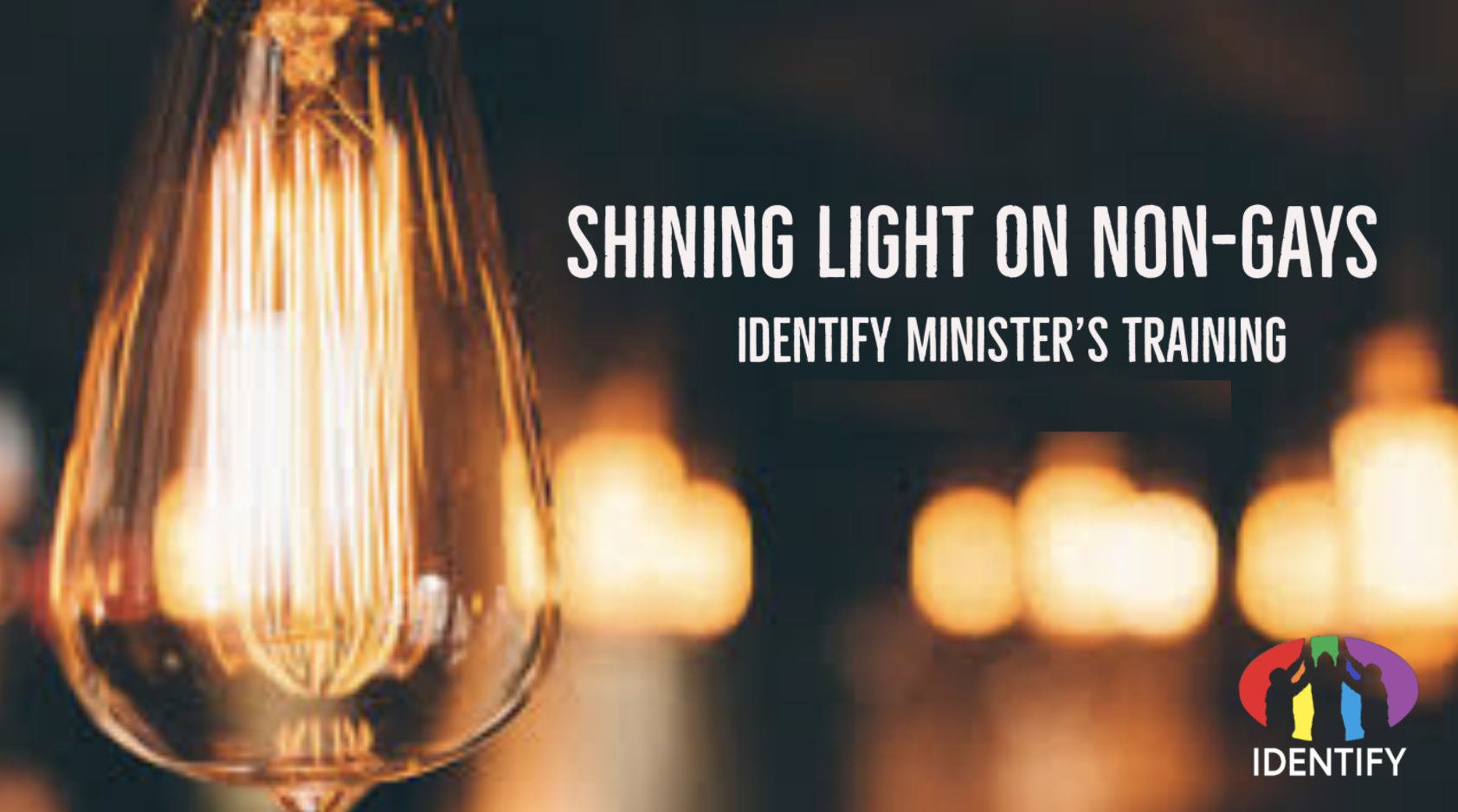 Shining Light On Non-Gays
In this training, you will come away with a behind-the-scenes understanding and effective ministry tools to disciple this devout (and in turmoil) group of Christ followers. Once you learn these simple concepts, you will be an invaluable Christian brother or sister that can help them find the relief and peace they are looking for that will last.
This ministers training will introduce effective ministry to those with same-sex attraction, who do not hold a gay identity.
Realities of LGBTQ & Suicide
One would be hard pressed to look into LGBTQ issues and not immediately find suicide as a regular issue. Most of all, suicide conversations are initiated as a response to varying perspectives on the more broad LGBTQ community.
In this minister's training you will learn about the issue of suicide and how it presents within the LGBTQ context and outside of it. We are honored to address this pressing issues that impacts all of our communities.
This Ministers Training will speak about the realities of suicide facing the LGBTQ community and the general public.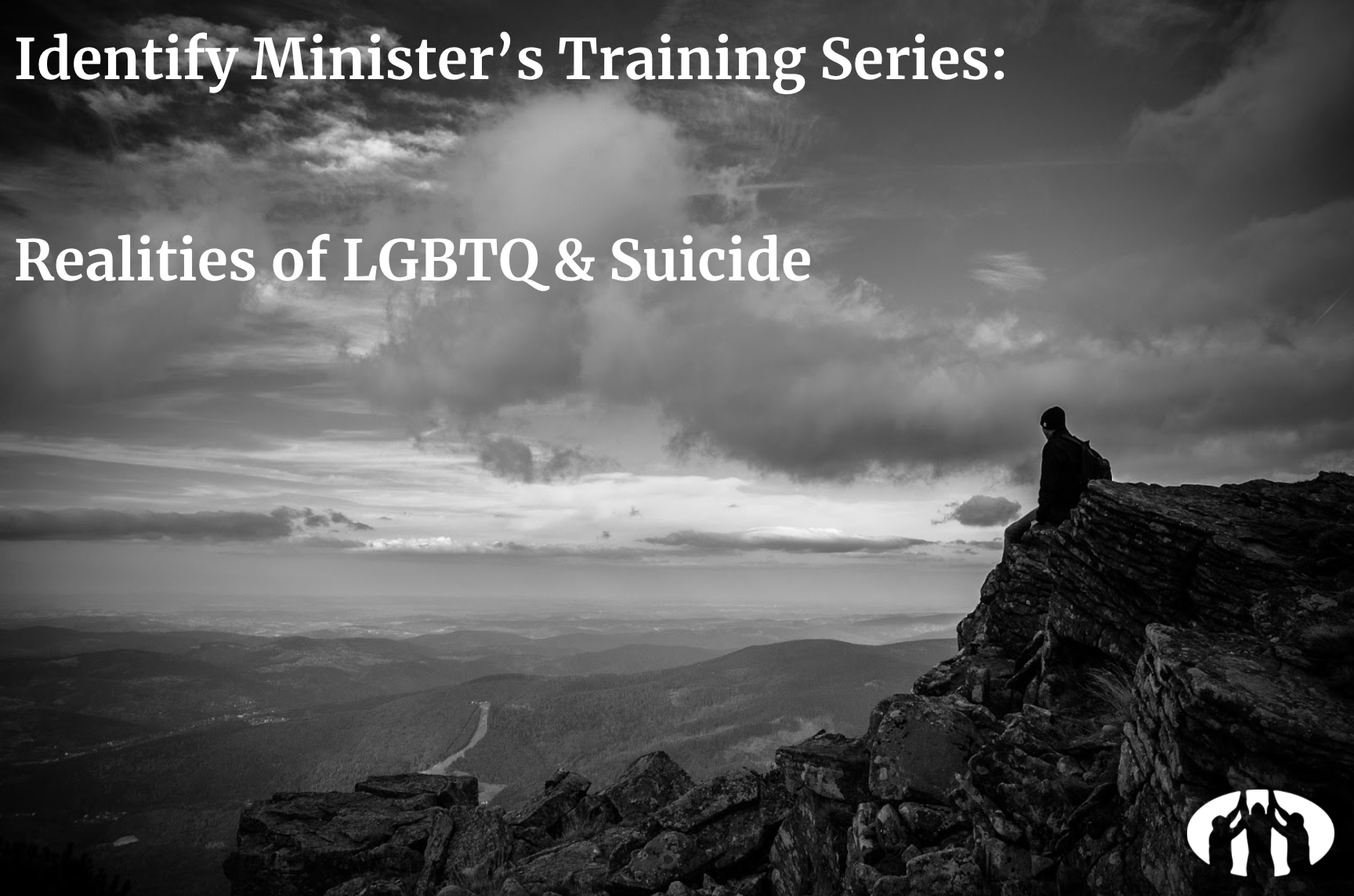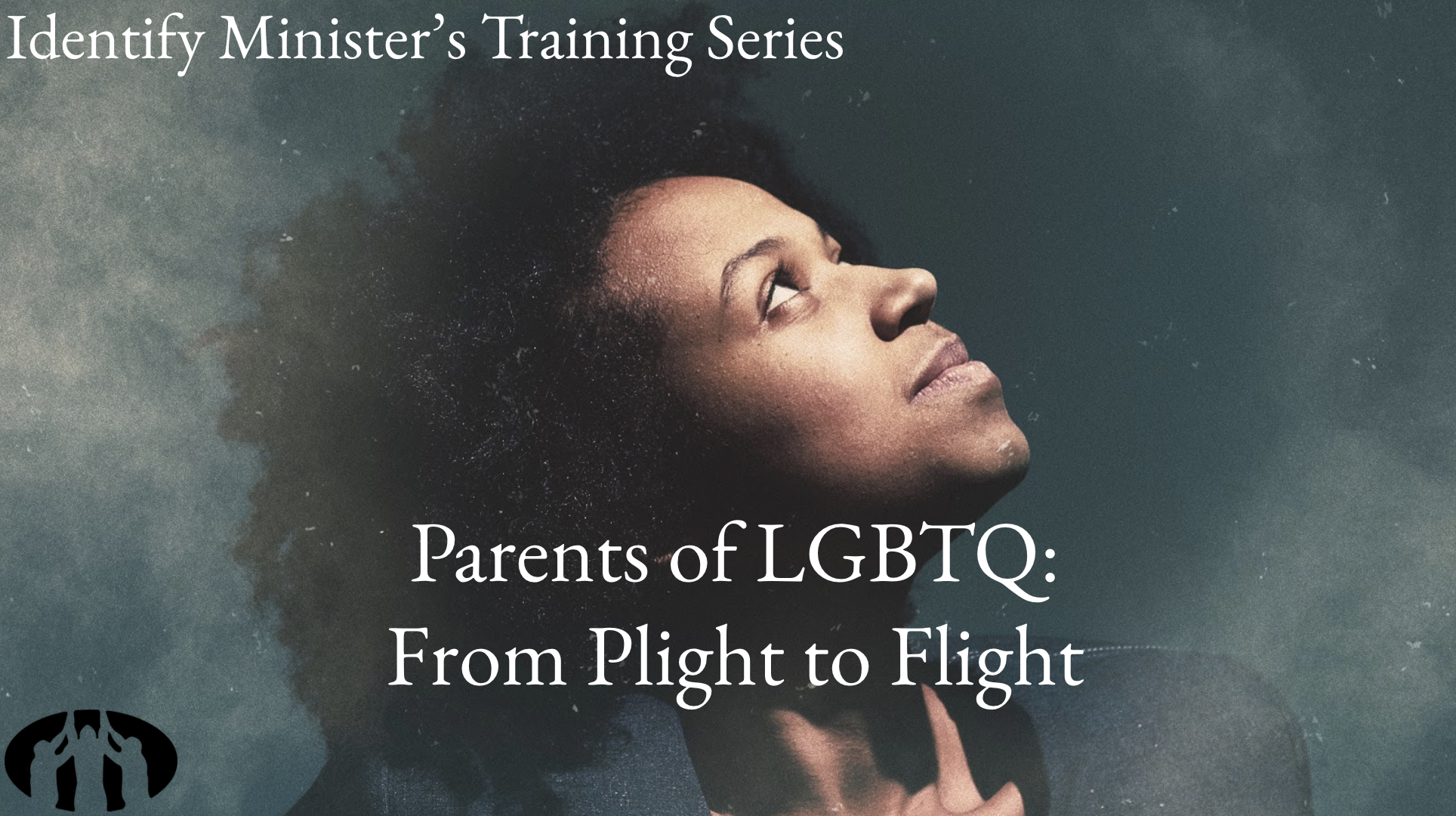 Parents Of LGBTQ
The Church's efforts have mainly focused on reconciliation of LGBTQ-identified individuals while the families who regularly make up the church body are left to process their family's changing situation on their own. With no understanding of how Christian parents have been successful in the past, parents experience trial and error parenting that wears them down and leaves them prey to worldly narratives that seek to end their faith and family.
In this training, you will learn the plight of complex devolving family dynamics and faith, how parents have been successful in their faith and families for generations, and what individual challenges parents overcome along the way.
The Politics of Overcoming
While all major religions have focused on politics, the Christian Church has been absent. This has left the Church blindsided and ill-equipped to fulfill the great commission as expected by our Savior.
You will learn how contemporary political issues have impacted the Church's understanding of recovery from sexual brokenness, false identities and deceptive ideology.
This training will introduce the complex political issues the Church must face to overcome sexual brokenness and false identities.
Support for Individuals
We have personally experienced God's life-transformational power, His goodness, and faithfulness everywhere we go. Our heart is to see you discover the Lord in the same way and allow that to impact the rest of your life for the better. You can join a fellowship group, worship flagging, or receive discipleship both remotely and in-person.
Support for Loved Ones
If you find yourself confused over a loved one's recent announcement or still trying to understand effective family dynamics within your Christian worldview, we believe that God is willing and able to lead you into the abundant life He promises. We can provide discipleship sessions both remotely and in-person and we provide a monthly Parents Fellowship for prayer and sharing.
Worship Flagging
We have experienced the freedom that Worship Flagging adds to a traditionally auditory worship environment. Whether the music is more orthodox or contemporary in style, the use of one's whole self with flags during worship brings a visual representation and physical congruity many disciples of Jesus enjoy.
Just as David danced before the Lord with all his might (2 Samuel 6:14)  and as followers of Jesus, we are expected to worship the Lord with all of our strength (Luke 10:27), we are constantly being stretched in obedience to worship the way God requests.
We Provide:
Workshop Flagging Workshops
Demonstrations fit for events
For the people at our events and in our community, our hope is that they will experience the relief, peace, and freedom that they are searching for inside an environment of holy worship to our Savior!